News
Basics of Cloud Video Surveillance: How IP Cameras Work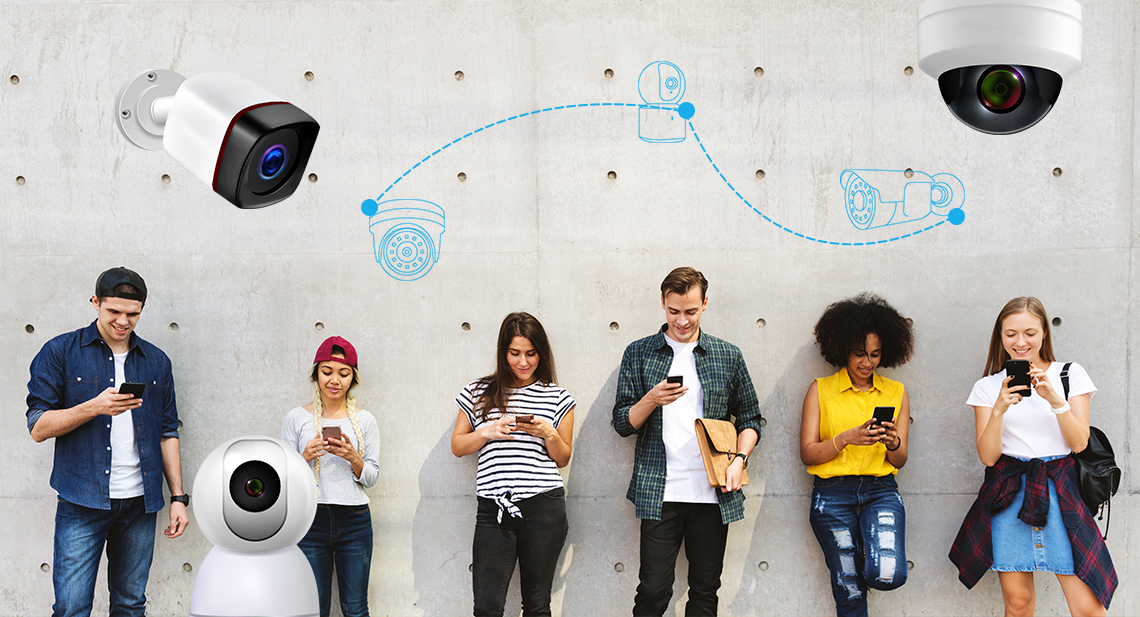 An Internet protocol camera (IP camera) is a digital video device capable of being controlled remotely and transmitting video through an Internet Protocol (IP) network. IP cameras are normally used for video surveillance but their use has expanded to fields like virtual medicine, the film/TV industry, manufacturing.
Unlike web cameras, used for video calls, an IP camera is a network camera that has a small computer inside, actually works like a computer, with its own IP address, which allows it to connect to the Internet, without the need for another device as intermediary.
Some IP cameras need a central network video recorder (NVR) to record the video files. Others can work in a decentralized way recording the images on the internal memory or SD memory. Nowadays it's common to find cameras capable of archiving the events in multiple destinations.
Modern IP cameras are easy to use/configure. Any user, following simple instructions, can start operating the equipment. The only requirement is to have access to Internet.
The cameras Otter Video offers for for use with its Watcher software Watcher software come with Agent installed, software that allows us to make any camera plug & play to connect it to a cloud server without the need for a public IP address.

Otter Video IP cameras are ideal for people/companies that want to have a powerful security system, as they offer the possibility of recording when there is movement in front of the field of vision, without the need for the camera to be recording 24/7. Events can be viewed through a PC or a smartphone/tablet with the Watcher application installed.
Other things the Otter Video IP cameras can do:
Cast real-time video
Compress video
Share video
Send events emails/notification
Remotely controlled (PC/smartphone)
Updated remotely
Recognize car licenses
Count visitors
Recognize faces…
Want to know more about our IP cameras and how you can offer this service to clients? contact us today: support@otter-video.com.
Write us