News
Beginners Guide to IP Camera Video Storage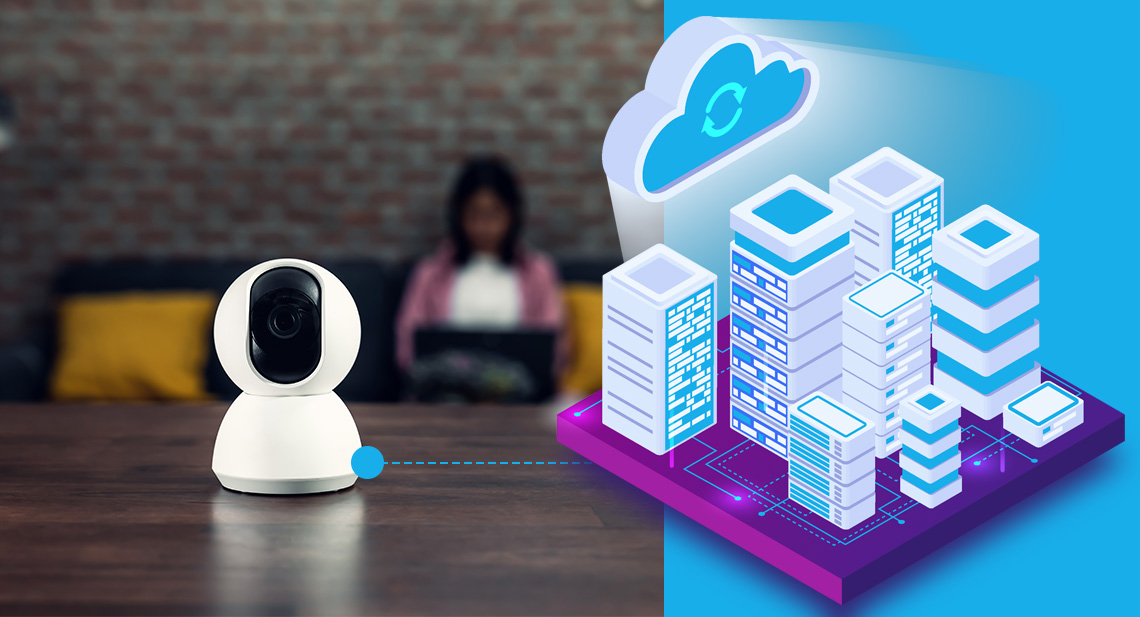 In this installment, we will tell you everything you need to know about video storage for IP cameras.
Today, many of us have security cameras in our homes and businesses, but are we aware of where we are storing our footage? Do we know how long our files remain in the cloud? Do we have other alternatives to cloud storage?
Basically, in addition to the cloud, there are two storage options: One is to use an SD memory and insert it into the device, something that is not very practical when it comes to viewing the footage but quite economical. Another way is to store the content using a DVR/NVR or computer locally, but of course, this can increase costs significantly.
So what is the best way to archive the videos from the cameras? Let's look at the methods one by one and discuss their pros and cons. That way we can understand which is the most suitable system for you.

Digital Video Recorder (DVR)

Let's start with the most common way to archive video but at the same time the most expensive: DVR. A DVR looks like a satellite television box or a DVD with an internal hard drive. These devices can be analog or IP. There is also a device called NVR (Network Video Recorder) that also offers the ability to access video files over the Internet.
Pros: These devices have more storage capacity than regular SD cards. In addition, the ability to allow viewing footage over the internet is a plus.
Cons: The purchase, installation and maintenance of this equipment can be costly. In addition, if it is damaged or a thief decides to take or destroy the device, video files can be lost forever.


This is the most economical, and perhaps convenient, way to save footage locally. Today these memories have great capacity and prices have dropped a lot. Most WiFi wireless cameras have slots to insert this type of memory card.
Pros: The investment is minimal and avoids the need to buy additional equipment. Many cameras include an SD memory out of the box.
Cons: If we don't continuously download files, they will be deleted to replace them with new files. Normally these devices can only save 3 to 7 days of footage.


We commonly call a third-party server "the cloud" where with a monthly subscription it "rents" us space so that we can use it privately. By using servers installed outside our home or business we will obtain some benefits, such as the possibility of easily accessing our cameras from anywhere in the world.
Pros: Another advantage is protection against unwanted events, such as fire or theft. If malicious people enter your space, they will not be able to access your videos because they will not be there physically. The content will be protected in another location. The same thing will happen in the event of a fire.
For telecom operators, the biggest advantage is the ability to launch their own video surveillance service with a branded website and application. At Otter Video, we allow operators to use our API, billing, etc. You can learn how here.
Cons: The only drawback of this method is that the client will always need an internet connection so that the cameras can communicate with the cloud.
Well, those were the options that exist nowadays to store footage from security cameras. If you want more information about the white label service, ready to deploy, that we offer for operators, please contact us for a non-obligation demo. Just send us an email at info@otter-video.com and we will contact you as soon as possible.
Write us