News
IBC2022: A Look Back at a Successful Event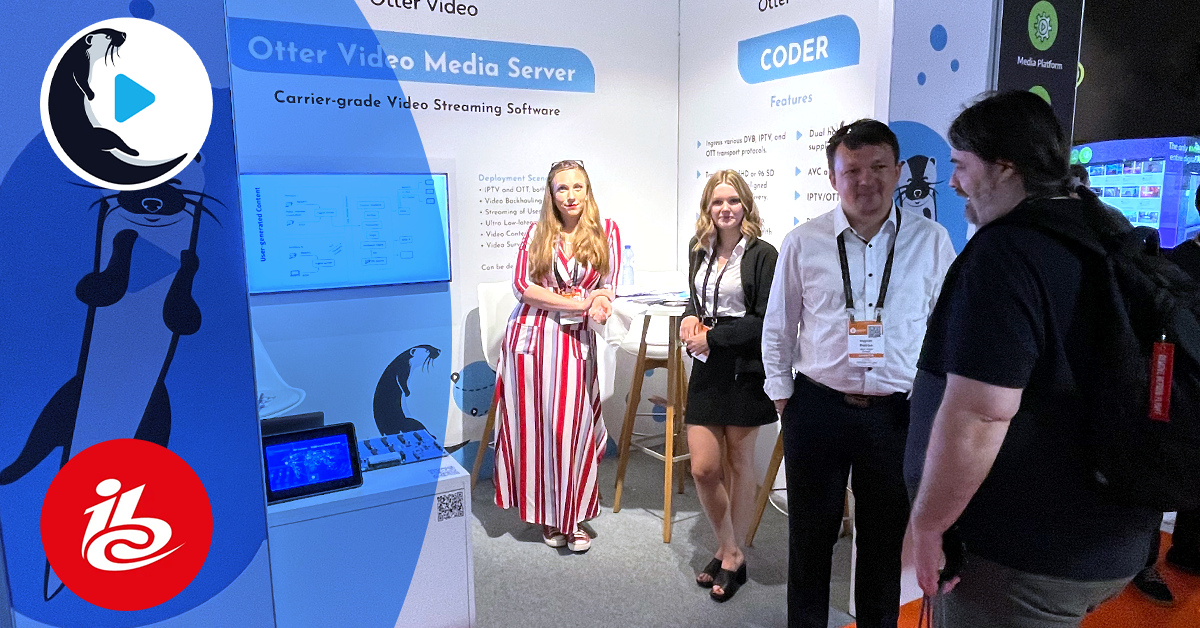 After 3 very intense days, IBC2022 ended successfully. This edition was very special and it could be noticed in the atmosphere, because after almost 3 years of not being able to be hold as an in person event, it managed to attract more than 37,000 visitors from 170 countries to RAI Amsterdam to see more than 1,000 exhibitors and celebrate innovation, learning and collaboration.
This was the first time that Otter Video had attended the IBC as an exhibitor, with a stand in hall 5 of Content Everywhere, and we are convinced that we could not have chosen a better edition to make our debut. The halls were full, the theatres were packed to the point that there were people standing listening to the presentations, and the networking rooms were also full and loud.
We return home with suitcases full of knowledge, contacts, feedback and good memories. As we have already mentioned on other occasions, we are fans of events of this magnitude because they allow us to talk face to face with existing clients, who allow us to get feedback on their experiences, and also meet potential customers with whom we could collaborate on very exciting projects.
IBC was so pleasant and successful for us that we have already reserved our participation for the next edition and that is why we can already say: See you in Amsterdam next 2023!
Thanks to everyone who stopped by our booth to learn more about our products and services. It was a real pleasure to talk with all of you.