News
Otter Video at NAB 2023: Product Demos & Networking Opportunities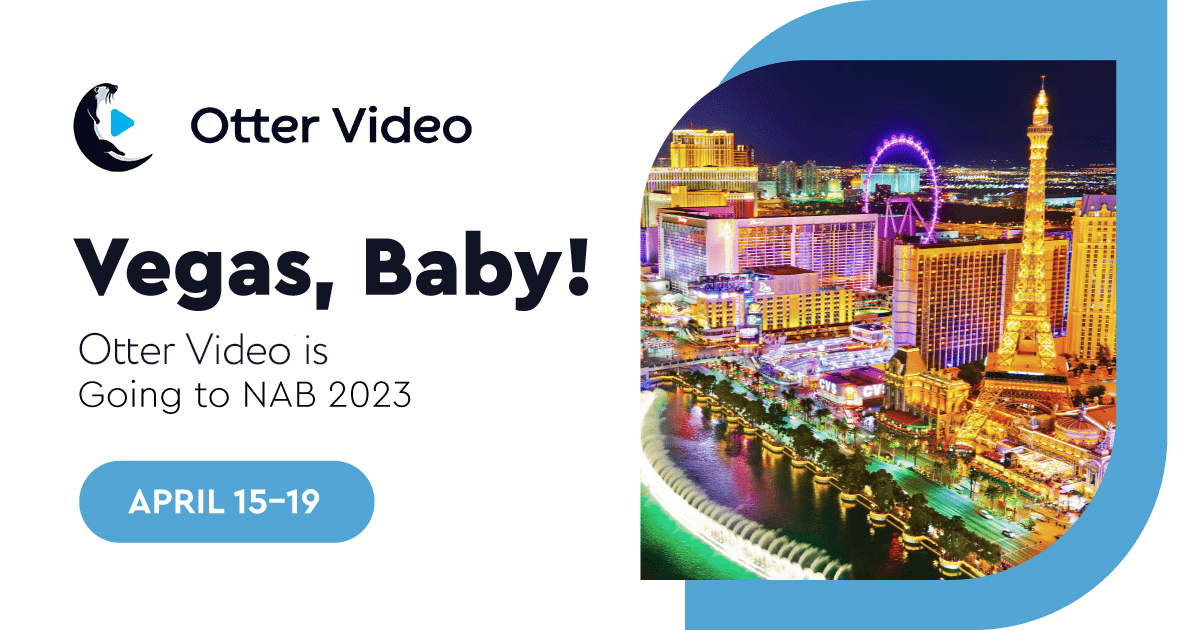 The NAB (National Association of Broadcasters) Show is a top event for media, entertainment and technology professionals. Held annually in Las Vegas, it is the world's largest event covering the creation, management and delivery of content across all platforms.
The purpose of the NAB Show is to bring together the industry's leading professionals to learn about the latest technology, innovations and trends in the media and entertainment world. It is a unique platform for attendees to network, explore business opportunities and find new solutions for their particular needs.
Otter Video will provide attendees with a chance to see the latest technology and innovations in the industry, as well as meet the experts behind solutions.
At NAB 2023, Otter Video team will be showcasing their latest video streaming solutions such as Media Server and Coder. Attendees will have the opportunity to see these products in action and learn about their unique features and capabilities.
In addition to product demonstrations, Otter Video will also be attending various conferences and sessions during NAB 2023. These sessions will provide attendees with a deeper understanding of the industry and the latest developments in our ever-evolving field.
We are thrilled to be participating in the NAB 2023 tradeshow, and we cannot wait to see you there. Our team has worked hard to ensure that our booth W2974, offers a unique and immersive experience that highlights the quality and innovation of our offerings.
Whether you are an industry veteran or a newcomer to the field, we invite you to stop by and chat with us. Our team members will be on hand to answer any questions you may have. So mark your calendars, and we look forward to seeing you at booth W2974!
Do you want to go to NAB 2023 but you don't have your ticket yet? Use our special code LV23245 and receive your special guest ticket from Otter Video and Flussonic. Remember to claim your ticket before March 31 since after that the tickets will cost $50 each.
BOOK A MEETING WITH OUR TEAM
Write us