News
Video surveillance in the cloud and people counting as a solution to control capacity in public spaces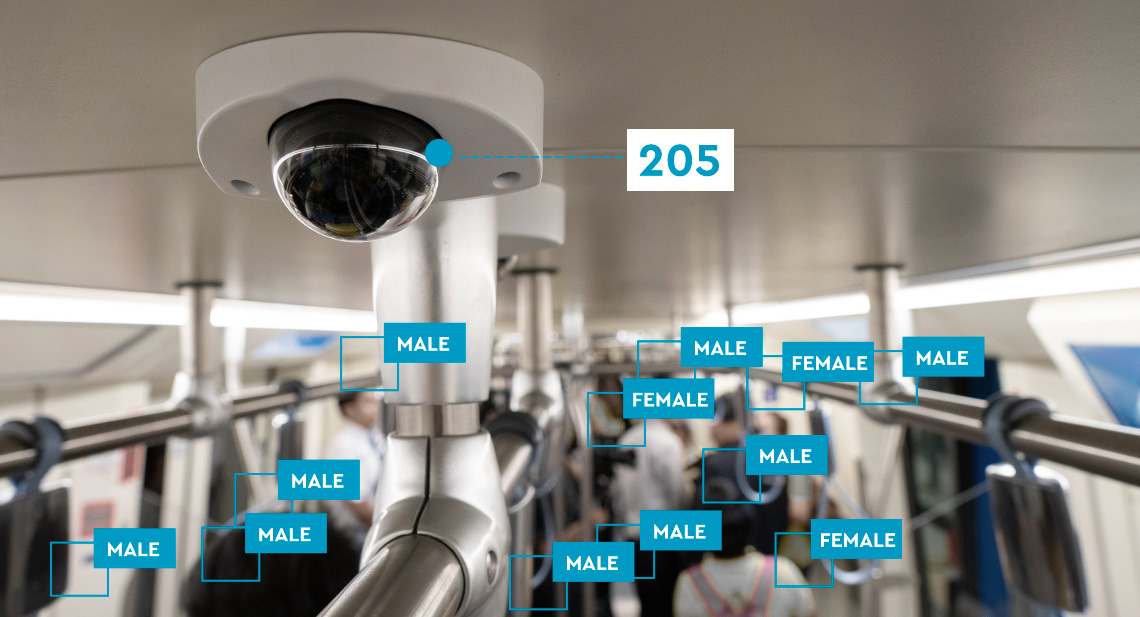 As many of our regular readers and customers already know, Otter Video launched, for its flagship Watcher product, a video analytics technology that allows mass counting of people in real-time.
After many months of confinement due to the Covid-19 pandemic, the vast majority of countries reopened their businesses and public places for leisure and sports. But with this decision came the problem of restrictions. This "new normal" for obvious reasons do not allow large groups of people to meet at the same time in public spaces and that is why Watcher and its real-time people counting module began to gain popularity among national and local governments and entities in charge to manage public spaces.
The innovative video analytics module of Otter Video Watcher is an ideal tool, due to its cost and effectiveness, to help any type of entity, public or private, to control the capacity in public spaces such as train or subway stations, beaches and streets to achieve more efficient management of cities and a more controlled back to normal.
People counting is a software solution based on Otter Video Watcher and powered by artificial intelligence (AI). Mainly, this type of technology is focused on the development of Smart Cities and is capable of identifying, with precision very close to 100% and in a matter of seconds, the number of people who are in a given area. In addition, the system can be deployed quickly with a low initial setup cost.
Learn why Analytics is so important in video surveillance
The Otter Video Watcher people count allows both public administrations and private companies to carry out an analysis of the influx of people in open spaces and, with just one IP camera, it is able to count the number of people who are in a space equivalent to 120 square meters in just a few seconds. Otter Video Watcher can count tens of thousands of people in the same space in real-time.
Otter Video Watcher also offers the possibility of sending automatic notifications and these can be effective in alerting the authorities that too many people are meeting in the same space, which allows a quick reaction and avoid possible new outbreaks of Covid-19.
During this new normal, maintaining capacity restrictions to reinforce security is one of the necessary measures that cities must implement to avoid new outbreaks of COVID-19. Otter Video Watcher and its people counting module make it possible to ensure compliance with the maximum recommended capacity in any space in real-time and to identify any source of risk instantly.
If you want to learn more about Otter Video Watcher, contact us today. A member of our team of experts will contact you as soon as possible.