News
Why is Analytics Important in Video Surveillance?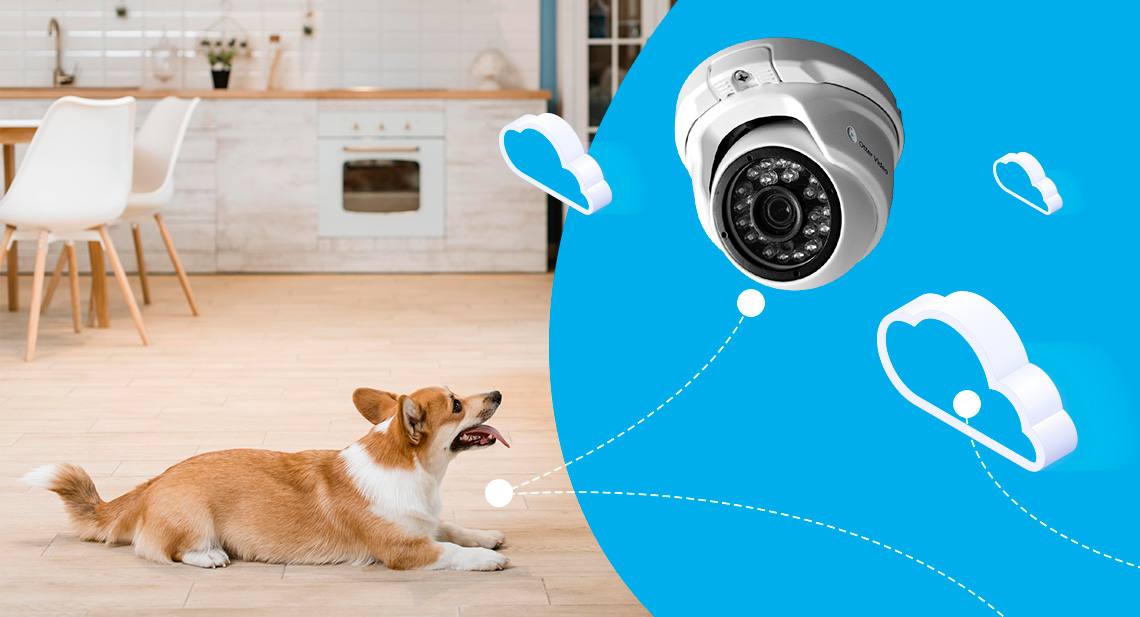 In these months of the pandemic, we have seen in the news that the cases of robberies and occupations of homes, which were left empty by the coronavirus, have been unfortunately on the rise. Thieves and trespassers take advantage of the fact that properties are not frequently visited to do their mischief.
Due to this fear of being many days, and even months, without being able to enter the house, and with the fear of finding an unpleasant surprise on the next visit, more and more people buy video surveillance cameras in the cloud to control their recreational houses or the main residency itself when they go on vacation. A much cheaper option than hiring a security alarm system and that allows them to control it from their own mobile phone. In addition to ensuring safety, video surveillance cameras are also being used to monitor babies and pets when we are not at home. And although it seems very complicated and expensive, the truth is that now having a robust video surveillance system is cheaper and simpler to install thanks to the cloud and platforms like Otter Video Watcher. So forget about complicated and expensive CCTV systems and welcome the future (actually the present) of home video surveillance.
But what are the advantages and what can you do with the Otter Video cloud video surveillance system?
You can see the footage or live video on your mobile phone. With the Otter Video Watcher app, you can see what is happening in your home live. With it, you can observe at all times who enters or leaves, or monitor pets or your baby while she is with the babysitter.
You can receive alerts. In order not to have to be continuously looking at the mobile or the video, our cameras incorporate alarms to their movement sensors or to their noise sensors. In this way, if you have left your residence alone, it will notify you directly if something or someone has entered.
You can schedule the notifications. Either through the app or the platform on the web, you can determine the moment when notifications turn on and off, in order to avoid false alarms.
Facial recognition. Another option to regulate the alerts is to have the camera recognize the people that live in the house or that visit often. If a face is not included in your database, the system will notify you.
Night vision. As thefts tend to occur mainly at night, taking advantage of the fact that the owners are sleeping, the incorporation of infrared allows the cameras to detect any movement in the dark and record it clearly.
Cloud recording or SD card storage. In case of damage to the camera or even theft of the equipment, all the footage will also be stored in the cloud. You will always know what happened.
All of our cameras have the functions mentioned above, but, depending on your needs, we have three camera options available. Below we delve into the details of each of them.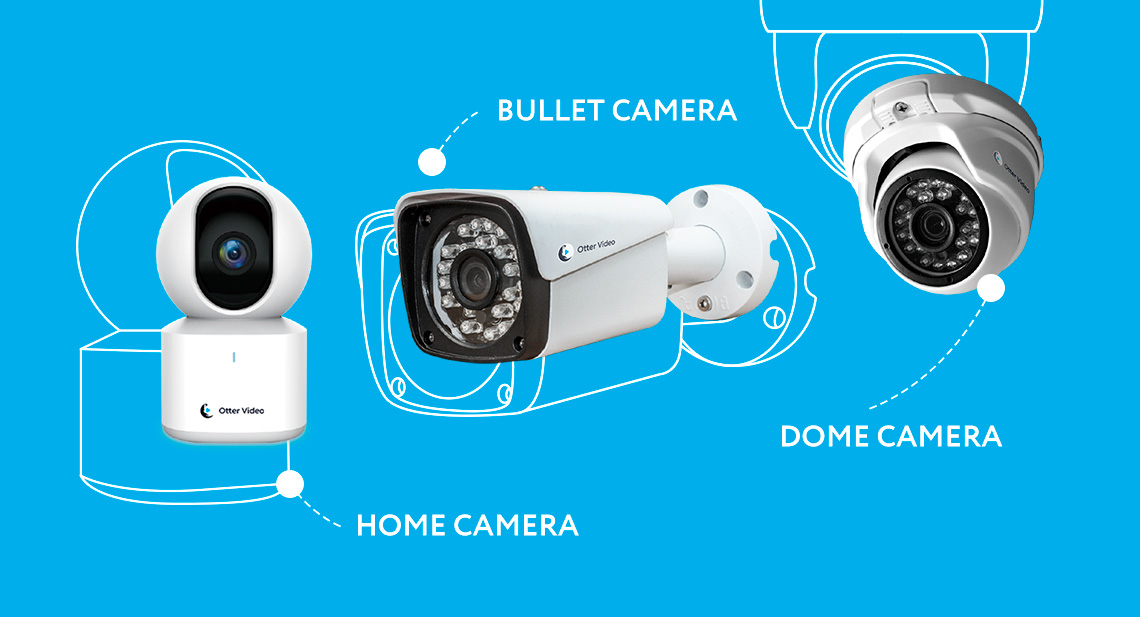 Dome Camera
A full plug-and-play video surveillance system that addresses the classical and specific tasks in the areas of security, video broadcasting, and video recording. If you want a camera that lets you know what is happening in your house while you are away, a dome camera is an excellent option. This camera has a lens that will offer you a full HD resolution of 1080 pixels and a panoramic view that will allow you to control the entire surface of the room in which it is placed. All the activities that the camera saves can be archived on an SD card or in the cloud.
Bullet Camera
Its 2.8 mm lens allows a clear vision even from many meters away, so taht is why they are recommended to use outdoors. This model records full HD images at 1080 pixels with a distance of up to 30 meters and captures high-quality images both day and night thanks to the 24 "IR2" infrared LED lamps.
Home Camera
Its infrared LED lights allow night vision up to 10 meters away. This camera allows you to archive the videos in the cloud or on an SD card. Our Home model has a microphone and a speaker for two-way communication, with which you can talk to your guests or children even if you are not at home.
If you want more information about the cameras and/or Otter Video Watcher, contact us today. A representative of our company will contact you as soon as possible.